The Grand Event Center For The Best Seats In The House
The Grand Event Center For The Best Seats In The House
12/22/2021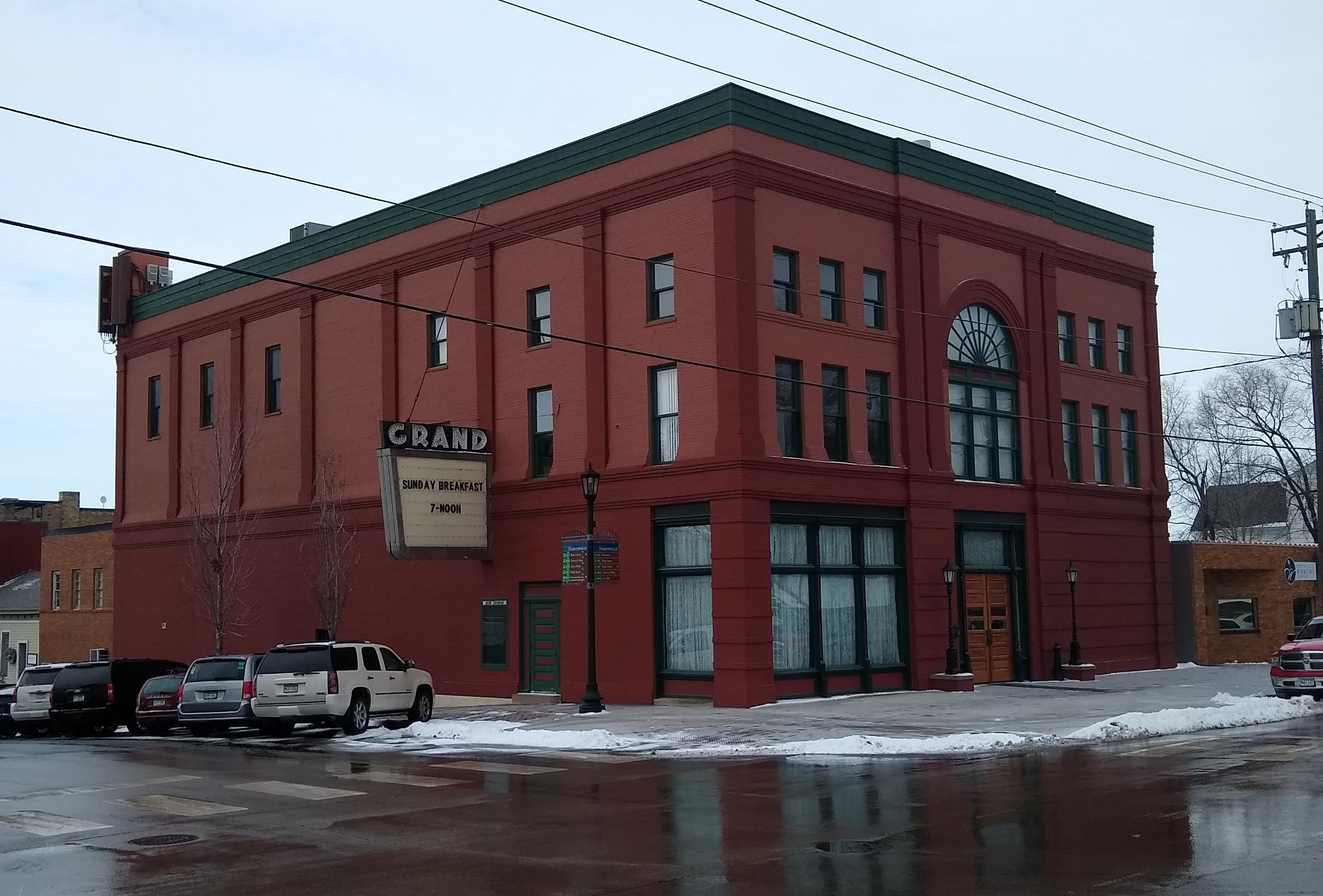 In his play As You Like It, Shakespeare said:
All the world's a stage, And all the men and women merely players

They have their exits and their entrances, And one man in his time plays many parts
If Shakespeare was right, then the real drama is not the story enacted on a stage but it is the story enacted all around us. We are the storytellers and everyone and everything play a vital role in each one of them. Our stories span a moment as much as a lifetime; they take place in one room as well as in one town. We all add to the story and history of our neighbor every time we engage in conversations or pass each other on the street. Maybe that is why we are so fascinated with the past, of people and things. Life one hundred years ago was so different and yet not different at all. A great local example is the Grand Event Center at 316 Washington Street. Today it is an event center for public performing artists and private events, conferences and receptions, and celebrations of every kind. Indeed, it is a meeting venue but its special value is as a place to celebrate memories. This is appropriate because the Grand was built to share the stories of others.
It was opening night. The play was a romantic comedy-drama set in 1795 France during the French Revolution, The Red Cockade. The 800 seat auditorium was full of "cultured and appreciative" as well as handsomely dressed attendees. It was December 26, 1899 and this was the debut of Northfield's new opera house, The Ware Auditorium. Named for Alfred Kirkland Ware, the new "neat and pretty play house," as described by the play's star Walker Whiteside, was elegant and modern, equipped with electric lights, grand acoustics and ventilation, and a thirty-three foot deep stage. AK Ware and his family were new to Northfield, drawn by the educational opportunities for his children, but it didn't take long before he was persuaded by his theater loving wife to build an opera house worthy of first rate traveling companies and larger local events. The buildings in town used for debates and entertainment were small and uncomfortable, bypassed by more desirable acts. Citizens of Northfield had so welcomed AK Ware's plans that they "helped raise $4000 to secure the auditorium by buying opening night tickets at $10 each." Indeed, as the Northfield News then described it, this new venue was truly a "revelation."
Before the wonders of the new opera house could be fully appreciated, a fire broke out in the basement on April 13, 1900, reducing the interior to a charred mass. But as with many a good drama, the auditorium rose from the ashes once more with the determination of AK Ware and the coverage of insurance. The Ware Auditorium was ready to reopen by June 2 with the Boston Lyric Company's performance of Verdi's Il Trovatore.
Operas and plays were joined on stage by a new and growing industry, films. The first motion pictures came to Ware Auditorium on March 14-15, 1904 with the showing of such films as Uncle Tom's Cabin and The Great English Stag Hunt presented by the touring International Bioscope Company. The Italian super-spectacles, Homer's Odyssey and Quo Vadis, came to Ware Auditorium between 1912 and 1915. In April 1912, AK Ware put the opera house up for sale offering it to Northfield. The city held fundraisers and purchased the auditorium which continued to book plays and motion pictures.
By January of 1917, the Ware Auditorium underwent a few changes—new owners who revamped the building, a focus on a new form of entertainment—moving pictures, and a new name, The Grand. Its goal, however, remained the same—to provide high class entertainment to the community of Northfield. This they did until showing their last film, Code of Silence, on June 30, 1985. A few years later, in 1989, The Grand underwent another change—this time as a fine dining restaurant, which closed after a year, and again after another attempt as a restaurant in 1993. After many transformations, The Grand underwent one more in 1997 when a large wooden dance floor was installed before opening as the Grand Event Center. From opera house to movie theatre to event center, it continues to uphold first rate entertainment. For more information about the history of The Grand go here and for information about The Grand Event Center go here.